Whether you attended virtually or in person, or couldn't make it, you can now download the final report from our (first virtual) Community Conversation 2015! The tallies from our various questions we posed are tabulated, as well as the content that was discussed and the presentation shown.
You can download the whole PDF report here: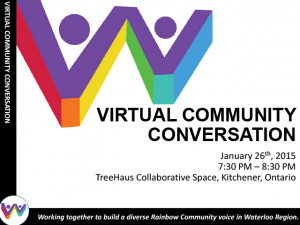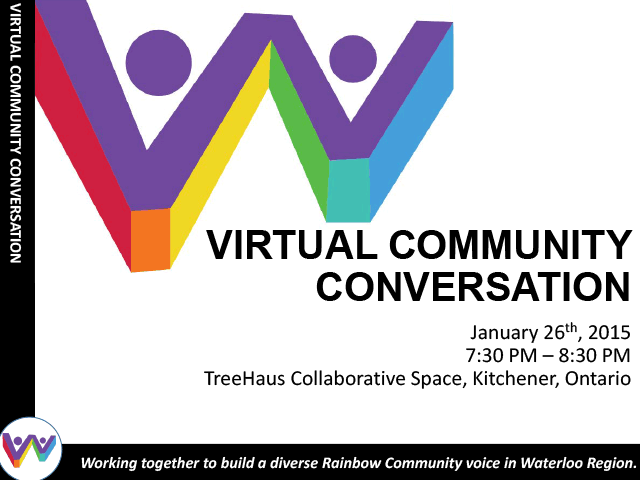 As we also mentioned at the end of the report, we'd like to get information from you on how you'd like to connect with us! So if you have a quick minute, please consider filling out our survey on how you'd like to connect in the future (social media, websites, physical spaces, etc):
The survey is anonymous and your responses will not be linked to you personally or made public.